Lighting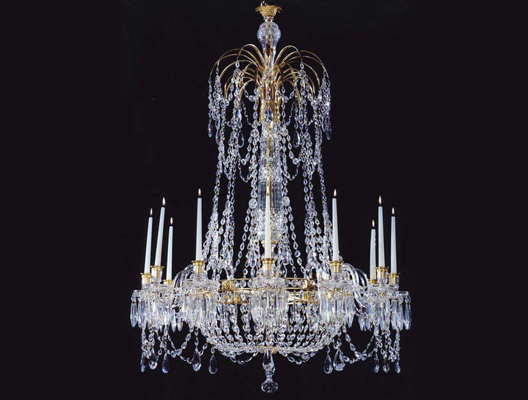 AN EARLY REGENCY PERIOD ANTIQUE ORMOLU AND CUT-GLASS CHANDELIER
circa 1805
An important English early Regency period ormolu and cut-glass twelve-light chandelier, the central faceted shaft surmounted by two tiers of gilt fountain-sprays hung with drops, the circlet with two tiers of S-scroll branches with scalloped circular drip-pans and reeded nozzles, with dished base.
This chandelier is similar to the model that was in the collection of HRH the late Duke of Kent.
Height 56in (142cm). Diameter39 1/2in (1m).
Reference:J6247